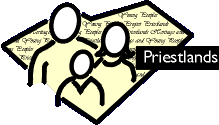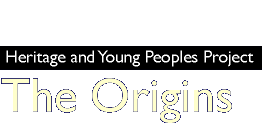 In 2001 Priestlands School, Pennington Infants and Junior Schools received an award for over £85,000 from the Heritage Lottery Fund to set up a joint project. The funding was received as a result of a superb lottery submission by the schools, working closely with the Hampshire Gardens Trust. It has given us a unique opportunity to bring together pupils from the three schools and across all the key stages around a heritage theme.
The project is part of a national pilot, which in time will become a model for other schools to follow. The focus of the project is to explore how the curriculum can be used as a vehicle to access a site rich in historical and environmental heritage. The main heritage asset is the Grade II listed, early 19th century mansion house, coach house, walled gardens, lakes, woodlands and designed landscape. The mansion house has been used for education since 1957 and has seen a subsequent development of the three main schools around it. The aims are based on the realisation that there are many opportunities in the curriculum to promote our local heritage. The project will undoubtedly reinforce our students' awareness and understanding of their local area and its distinctive identity. We have also tried to actively encourage their enjoyment and involvement in the conservation of their local environment.
It is hoped the curriculum will be enriched by the project and, rather than competing with existing schemes of work, it will offer an inspirational and imaginative approach to teaching and learning. The essence of the project is to establish "best practice" which any school could adopt and adapt. A number of curriculum projects have been undertaken in all three schools. This has provided exciting opportunities to research, plan, set up and run projects within and across the schools. At Pennington Infants School, pupils have been involved in activity days using trees as a focus (making tree passports, maps and poems); Heritage Walk Days; produced Woodlands Surveys and made bird boxes / web cam; undertaken local historical walks; and have held a Victorian Day. At Pennington Junior School, pupils have taken part in Arts and Writing Days based on the school grounds; built environment sculptures; planned an Earth Walk and Maths Trail; taken part in a Heritage Sports Day; pond-dipping; and many other activities. At Priestlands School, departments were able to bid for funding to set up a range of model projects. These include Mathematics trails; poetry work in Modern Foreign Languages based on "A Walk in the Woods"; a local census survey; investigations into the microclimates and eco-system in the woodlands; and a PE fitness trail through the grounds. Above all, pupils have been enjoying and learning about and from the schools' grounds, alongside their teachers and local experts.
A series of surveys were commissioned to identify the assets we have on the site. An archaeological and historical survey detailing the history of the site from earliest times to present day has been completed. This offers a wealth of information and evidence on the school grounds, buildings and the people who lived or worked here. A copy is held in the Learning Resource Centre for reference. A Conservation Plan is also well underway. This makes recommendations and informs future planning for the development of the site with its heritage in mind. It also offers a range of activities pupils can undertake at all four key stages, using the wealth of historical and environmental features on the site. We are undertaking ecological surveys in the woodlands. We are also looking into setting up an archive area in the Learning Resource Centre open to staff, students and members of the community to use for research. This will catalogue and store all of the evidence, research and records collected to date.
The project is now in its third and final year and we are looking forward to the opportunity to share our work with a wider audience. In December we held a conference to bring together all our partner organisations and look at ways of enlisting their expertise and skills further. For July plans are already well underway for our Heritage Exhibition. This exciting event will be a celebration of our achievements and an opportunity to share our experiences, successes and the lessons learnt along the way. It will mark the culmination of all our work and launch our website for anyone with an interest in developing a strategic approach to promoting the local heritage through the curriculum.
Many organisations have helped to put this project together and our thanks go out to all of them. A number of partners have been able to volunteer and donate an exceptional range of relevant skills and experiences to the project. They continue to advise with specialist advice whenever needed on the conservation and management of the local environment.
It is hoped this will be the first of many such projects across the country and it is already raising considerable interest in other schools. If you would like to find out more about the work already undertaken, or are interested in the research being carried out on the local site, please contact Louisa Hiscock, Deputy Headteacher at Priestlands School (01590-677033)
---
Back to Heritage Project information
Return to Main Heritage Menu